Roland Fantom G8 ver. 1.50 with the ARX-01 Drums, ARX-02 E.P. and ARX-03 Brass Expansion Board On a QuikLok Z-600 Studio Desk
Roland is proud to announce the most powerful and luxurious live workstation in Roland history. The Fantom-G is a dream instrument that redefines boundaries, playability and creativity with its advanced sound engine, revolutionary ARX SuperNATURAL expansion bay, jumbo-sized color LCD, powerful new audio/MIDI recorder, first-class 88-note Ivory Feel weighted keys (Fantom-G8), 76-note keys (Fantom-G7), and 61-note keys (Fantom-G6).
The Fantom-G's advanced sound engine is driven by a powerful new audio processor, providing musicians with new sonic depth and versatility. With twice the wave-ROM capacity of its predecessor, it contains a treasure trove of Roland's world-famous SRX-quality sounds, but what really sets this instrument apart is its new ARX expansion which allows additional SuperNATURAL sound-sets and fully dedicated synth and effects engines to be added to this already powerful workstation.
SuperNATURAL ARX expansion slots add SuperNATURAL expandability to the already powerful synth lineup. SuperNATURAL is Roland's unique behavior-modeling technology that enables a new level of organic, emotional expression previously unattainable in synthesizers.
The Fantom-G is the first Roland instrument to feature Roland's newly designed power sequencer. In conjunction with the large-size LCD, this pro-level composition tool provides 128 tracks (including 24 audio tracks) in a fully integrated audio/MIDI graphical environment. A mouse can also be incorporated for computer-like speed and ease of use.
At the center of the Fantom-G is the extra-large 8.5" wide TFT color LCD. This new state-of-the-art screen fosters musical creativity and makes editing a breeze, as many parameters can be controlled simultaneously.
A new state-of-the-art effects engine, provide a wide range of multi-effects for each Fantom-G sound or part. In 16-part multi-timbre mode, up to 22 effect routings can be used simultaneously. Users can create complex setups with up to 18 insert effects per patch, plus global reverbs and choruses. Mastering effects are provided for polishing songs created with the onboard sequencer.
The Fantom-G8 comes outfitted with Roland's top-of-the-line PHA II "Ivory Feel" keyboard technology that reproduces the feel of ivory for the natural keys and ebony for the sharps, providing the stability and comfort of a real acoustic piano keyboard. The natural keys are designed to absorb moisture, ensuring a secure, slip-proof feel.
Custom Roland Fantom X8 Audio Expanded Ver.2.10
Roland Fantom XR Sound Module With Sample Expansion Kit Ver. 2.02
This is one 'hot' sound module!
128-voice

Sampling with realtime timestretch capability, and numerous sample editing functions

128MB wave ROM contains same waves as Fantom-S plus 64MB or new waves

16MB sample RAM, expandable to 544MB with optional DIMMs

Multi-effects (MFX) processors with 70 effects. Three can be used simultaneously

Dedicated 24-bit reverb

Separate chorus

Mastering processor

USB port for USB to host connection - Fantom-X appears as removable drive on host PC

USB MIDI Support (MIDI over USB)

Expandable via six optional SRX-Series Wave Expansion Boards

PC card slot for backing up samples and data with up to 1GB capacity

4 Line outputs (2 stereo or 4 mono), stereo Line input

24-bit S/PDIF digital output
Edirol M-16DX 16 Channel Digital Mixer Ver. 2.0
High-Resolution Mixing with Powerful Effects & Graphics
Features
The new M-16DX is a treat for your eyes and ears. Hear your mixes in a pristine 24-bit/96kHz digital environment, and see your audio displayed on a high-contrast, backlit LCD that displays a spectrum analysis of your mix. Together with powerful effects onboard, an intelligent Room Acoustic Control function, and loads of digital and analog connectivity, the M-16DX signals a new era in digital mixing.
16-channel full digital mixer with 24-bit/96kHz internal processing
3-band EQ controls (Q & Freq.) with graphic LCD for precise tone shaping
Easy-to-use operation with common analog mixer controls
2-piece mixer + module design
"Room Acoustic Control" for automatic room compensation
Built-in pro-quality effects, including COSM® insert effects, reverb effects and finalize effects
Flexible analog and digital I/O, including four high-quality mic preamps
18-in/2-out USB 2.0 audio interface for computer multi-track recording
Roland Edirol M-10DX Digital Mixer
Portable 24-bit/96kHz Digital Mixer with Built-in Spectrum Analyzer
More portable and affordable than its M-16DX big brother, the M-10DX packs an amazing amount of high-end features into its small frame, including a 24-bit/96kHz processing engine and a backlit LCD so you can see the effects in operation, as well as a graphical spectrum analysis.
Advanced Specs
Based on the same high-resolution processing engine as the flagship M-16DX, the M-10DX provides full 24-bit/96kHz processing for the ultimate in transparent digital mixing. Mixing is made simple, with dedicated channel controls for 3-Band EQ, Pan, Aux, Select, and Level.
Visual Mix Magic
For maximum portability, the M-10DX condenses almost all of the M-16DX's functions into a compact tabletop package for easy portability and use anywhere. It even retains the backlit LCD from its big brother, so you can see the effects in operation, as well as a graphical spectrum analysis.
Novation Remote ZeRO SL USB MIDI Controller
Finally, recording in the dark is a thing of the past. The SL shines a light on the murky world of MIDI control by providing 2 giant, brightly lit LCD screens alongside an intelligent Automap mode, which detects what instruments you have in your project and intelligently and logically maps the controls to the SL's front panel.

Roland VE-20 Vocal Performer.
ZOOM H4N Digital Audio Recorder
Roland SRX Expansion Boards 1 Through 9, SRX-12 and SRX-98.
SRX-01 / SRX-02 / SRX-03 / SRX-04
SRX-05 / SRX-06 / SRX-07 / SRX-08
SRX-09 / SRX-10 
SRX-12 / SRX-98
Roland JV-80 Expansion Boards 
  POP SR-JV80-01 (X2)                             
 ORCHESTRAL SR-JV80-02
 VINTAGE SYNTH SR-JV80-04       
 WORLD SR-JV80-05 
 DANCE SR-JV80-06   (A hard card to come by, being  discontinued due to copyright issues, but one of my personal favorites! Fun!)
 SUPER SOUND SET SR-JV80-07 
 SESSION SR-JV80-09                                  
 BASS & DRUMS SR-JV80-10 (X2)      
 TECHNO SR-JV80-11                     
 HIPHOP SR-JV80-12                      
 VOCAL SR-JV80-13
 ASIA SR-JV80-14
 SFX SR-JV80-15                             
 ORCHESTRAL II SR-JV80-16       
 COUNTRY SR-JV80-17                 
 LATIN SR-JV80-18
 HOUSE SR-JV80-19                 
 EXPERIENCE SR-JV80-99 
Roland SN-U110 Cards Including -
SN-U110-01 Pipe Organ & Harpsichord
6 harpsichords
6 positive organs
8 church organs

SN-U110-02 Latin & F.X.Percussions
Miscellaneous Latin and other percussive instruments 

SN-U110-03 Ethnic
6 tablas
3 tsuzumis
1 hyoshigis
2 genders
2 sanzas
4 barafons
3 sitars
3 santurs
9 kotos
2 sicus
2 shannais 

SN-U110-04 Electric Grand & Clavi
8 electric grand pianos
4 clavis
SN-U110-05 Orchestral Strings
3 violins
3 cellos
1 cello/violin
1 contrabass/cello
1 pizzicato
2 harps

SN-U110-06 Orchestral Winds
6 oboes
5 bassoons
6 clarinets
5 bass clarinets
6 French horns
5 tubas
2 timpani

SN-U110-07 Electric Guitar
15 jazz guitars
27 overdrive guitars
28 distortion guitars
1 picking harmonic

SN-U110-08 Synthesizer
Contains many of the same sounds as (or very similar to) the U20's built in RS-PCM ROM, including Fantasia, Bell Pad, Syn Choir, Breath Vox, L.Calliope, Calliope, Metal Hit, Rich Brass, Brastrings, String Pad 1, String Pad 2, Pizzagogo, Fanta Bell, Spect Bell, Bell Drum, Synth Harp, Pulse Wave1, Pulse Wave2, Pulse Wave3, Saw Wave1, Saw Wave2, Pizz, Metal, Breath, Nails,
Spectrum 1, Spectrum 2 and Native Dance.

SN-U110-09 Guitar & Keyboards
Contains U20 built-in sounds Bright EP1, Bright EP2, Syn Vox1, Syn Vox2, Syn Bass4, Syn Bass5, Syn Bass6, Syn Bass7, Syn Bass8, Heavy EG1, Heavy EG2, JP Strings, JP Brass 1, JP Brass, 2, R Organ 1, R Organ 2 

SN-U110-10 Rock Drums
1 rock drums tone (different sound on each key)
1 electric drums tone (different sound on each key)
This card is good of you need those "Phil Collins" gated drum sounds (since the U20's gated reverb doesn't have very long gate times for getting that sort out sound), or electric drum sounds from vintage drum machines.
 
SN-U110-11 Sound Effects
Many miscellaneous sound effects
 
SN-U110-12 Sax & Trombone
10 saxophone
10 trombone 

SN-U110-13 Super Strings

12 super strings

The 'super' card series has some regular tones and some tones that are meant to be layered and panned hard left and right, for pretty impressive stereo imaging. These tones sound a lot like the U20's strings 1 patch, except with a bit more definition of the attack on the low notes, but the stereo patches sound great! Too bad that you have to take up two parts to get the stereo strings sounds.
  
SN-U110-14 Super Ac Guitar

6 steel guitars
6 nylon guitars
5 12-string guitars
1 harmonics tone
1 squeak (on the guitar strings)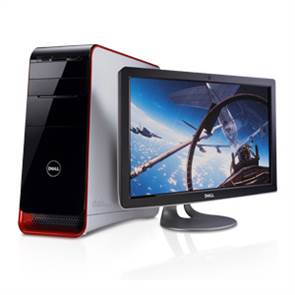 Dell Studio XPS 9000 with 1 X 17" LG Flatron Monitor and
2 X EX5 40" Sony Monitors
Specifications -
Intel i7-920 processor (8MB L3 Cache, 2.66 GHz.)
Windows 7 Professional 64 bit
Memory - 12 GB Tri-Channel DDR3 SDRAM at 1066MHz.
Main Hard Drive - 1 TB 7200 RPM SATA
Secondary Hard Drive - 750 GB 7200 RPM SATA
Video Card - ATI Radeon HD 5870 1 GB GDDR5
Dual Drives - Blue-ray Disc Combo (BD-ROM - DVD/CD Burner) and
DVD+/-RW
Windows 7 Professional
Contour Shuttle Pro
Cakewalk Sonar X1 Producer Edition
I started using cakewalk software way back in June of 1995, with the introduction of Cakewalk 3 Professional. Since that time there has been no looking back! If you want a great sequencer, Sonar is a 'must have' software package!
SONAR X1 Producer has everything needed to deliver the polished, "radio-ready" recordings that are expected in today's music industry – all in one box. Included are all of SONAR's cutting edge music creation tools, plus an unparalleled collection of world-class instruments and effects. From the innovative Skylight interface to the legendary, "big-studio" sound of the ProChannel console strip, SONAR X1 Producer is the ideal choice for anyone serious about music production.
Cakewalk Project 5 Version 2.5
Cakewalk Dimension Pro
Notion 3 Notation Software 
Behringer Eurorack UB 1202
Bose 201 Series IV Monitor Speakers
E-121 Young Chang 48 Conservatory Upright
Mark I Fender Rhodes Seventy-Three Suitcase Electric Piano
(From top to bottom)
Roland SoundCanvas SC-88vl
Roland SoundCanvas SC-55
Edirol UM-880 MIDI Patch Bay X 2
2 X Roland SUPER JV-1080
Roland JV-2080
Roland XV-3080
Roland U-220
Roland JV-880
Roland M-16E Mixer
Roland D-110 (not shown)
*Yamaha YAS - 61 Alto Saxophone with Selmer 'D' Mouthpiece (not shown)
*This is one of Yamaha's early professional model altos and is considered to be an excellent professional quality saxophone.  This model features: high F#, adjusting screws, adjustable bumpers, removable bow/bell, adjustable  thumbhook, uniquely styled single keyguard, and hand engraving.